On To Rumble Semi-Finals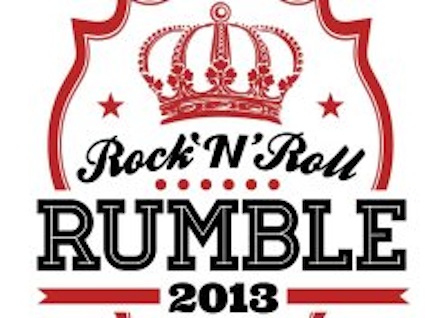 Night 6 of the Rock 'n' Roll Rumble went to The Daily Pravda!
6 nights of rock, 24 bands, tons of screaming fans….that's what this week has been about in Boston. Now we move on to the semi-finals next week. The line up will be announced tonight, along with the wildcard bands. Wildcards have won it all in years past, don't count them out yet. For a taste of what the Rumble is like, check out Sophia's Rock Beat for video clips, and Daykamp Music for photos. When you tune in to WMFO, make requests for these bands! Let's show the world what we got.
What a week for rock! Click a link, press PLAY. The 2013 Rock 'n' Roll Rumble winners:
Night 1 winners: The New Highway Hymnal
Night 2 winners: Camden
Night 3 winners: Eddie Japan
Night 4 winner: Lifestyle
Night 5 winner: White Dynomite
Night 6 winner: The Daily Pravda
Free up Thursday and Friday nights, the semi-finals are coming…