The B's Knees – Best of 2011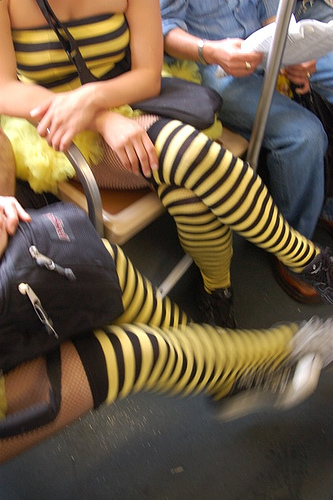 2011 surprisingly made this B's knees weak on any number of occasions.
And the music was pretty good, too.
Here's the rundown of our faves with a smattering of the running commentary from the staff and listeners over at the Bubbles in the Think Tank Facebook Fan Page.
If you get the urge to click on the links and purchase any of this fine music for yourself, let them know you heard about it on Bubbles in the Think Tank. We don't get anything in return…except maybe a little extra love. And who doesn't want that?
We'll start with the albums…
NRBQ Keep This Love Goin'
Yes, we start each and every episode of Bubbles in the Think Tank with NRBQ. And there's a reason. If you had forgotten or thought it was gone, this will make sure you never forget. It makes my heart feel so happy I think it might explode. Monkeys don't know how lucky they are.
Tom Staley We're Gonna Be OK
Tom sent this cd to me at the very beginning of 2011 and I knew it would be on this list before the first track was finished. It makes me hopeful every time I listen.
Chris Ligon & the Problems This Is Your Night
Described last night as "SILLY VERY GOOD," Chris Ligon has everything you need to be a Bubbles in the Think Tank Favorite. Silly overtones, poppy undertones, lyrical twists and some really good bad jokes. What more do we actually want anyway?
Pete Donnelly When You Come Home
Think Thank loyalists dig the vibe that Pete puts down throughout this disc. It's got the Philly sound on top of the one that is Pete's very own. I'm hoping to make it to one of solo gigs sometime while the record is still fresh from the oven!
P.J. O'Connell Join The Crowd
Live, P.J. has this knack of knowing just how much to play. He gets on stage, does it and then stops leaving me on the edge always wanting more. Somehow he manages to do that same thing here but in long player form. Very impressive.
Jon Pousette-Dart Anti-Gravity
This record is like a cool breeze. I admit to a lack of familiarity with his earlier work and that I was only drawn to the disc for noted participation of Jim Chapdelaine. It felt like the work of friends together all the way around. That's nice.
Barrence Whitfield & The Savages Savage Kings
I first discovered Barrence while still living in Cincinnati in the 80s. He was stablemates with one of my favorites of the time, The Auburnaires. All these years later, Savage Kings keeps him rooted to my roots – recorded in the Nati at Ultra Suede, released by Shake It, and sounding like it should have been on the Federal label. Yes, I like this very much.
The Fleshtones Brooklyn Sound Solution
Unlike any other Fleshtones release, this one is nearly all covers and it has the bonus guitar heft that comes with the addition of Lenny Kaye. Extra fuzzy!
Page 1 of 4 | Next page