Music of 2011: Tracks 10-1
A continued list, just in time for the New Year, of my favorite tracks from 2011. If you haven't checked out part one, where I count down 20-11, check it out here.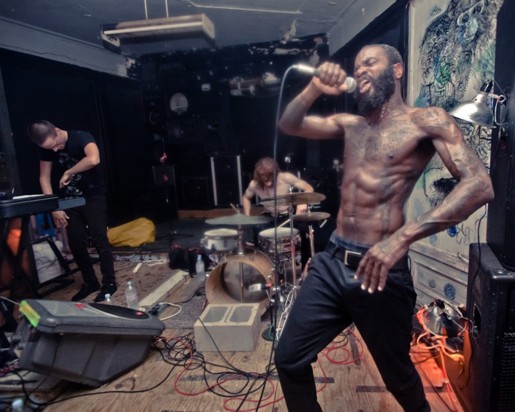 #10. "Takyon (Death Yon)" – Death Grips
Death Grips' menacing brand of hardcore, experimental punk-rap is unforgivingly abrasive; the perfect soundtrack to bash skulls into drywall. That being said, this song is literally about a hypothetical subatomic particle being used as a drug; MC Ride bellows "Oh shit, I'm feelin' it" and "Triple six, five, forked tongue" as the de facto choruses, his intensity only matched by the cripplingly deliberate beat. The song feels like it could explode into oblivion at any moment—everything is constantly bursting at the seams—but it manages to maintain pandemonium for the entirety of the track without losing any of its bite. A lot of the talk behind Death Grip's sound is directed towards Odd Future comparisons, but the style of the two outfits are entirely different, and hopefully this band can soon step out from behind the undeserved shadow cast by OF's immeasurable public animosity.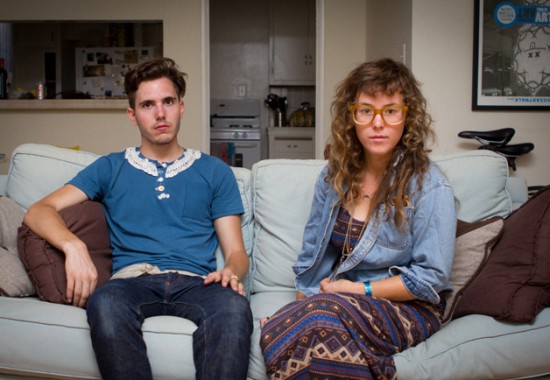 It'd be pretty outrageous to claim that The Knife didn't set up the template for the three ultra-heavy dance pop songs that Purity Ring released this year. On "Belispeak," thick synths lurch like molasses underneath the fluttering keyboards a few octaves higher; electronic snares pop, and Megan James' affected vocals add a cold, detached character to the track's already callous tone. Luckily, all this comes off as more of an extrapolation of Silent Shout than a cheap imitation of it—the duo demonstrates how to perfectly add or subtract instruments and effects for climactic choruses, impromptu breakdowns, and harrowingly trippy verses. "Belispeak" was the song I used this year every time I wanted to show off the power of my speaker system, and every time I did, I found it impossible not to throw my body on its axis, swaying violently up and down for all three of its minutes.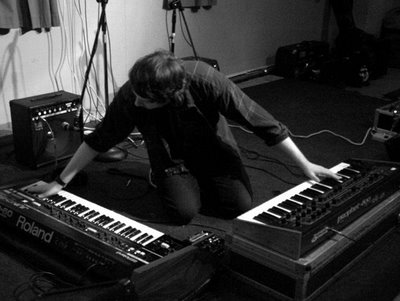 #8. "Replica" – Oneohtrix Point Never
Daniel Lopatin certainly deserves some credit for his remarkable consistency in producing two fantastic electronic albums in consecutive years—as common as it might have been a few decades ago, artists generally wait at least two to three years to put out a new LP. This year's Replica lingers rather than develops, and the title track is the elegant cynosure that embodies all of what the record has to offer. Subdued piano chords gently slide down a minor scale with slight variations, and Lopatin inserts an onslaught of sketchy electronic effects that dance around the phrase as it continues to play. There's certainly no chorus or any formal structure to the song, and the buzzes, drones, and general whines from Lopatin's equipment create a sonic Möbius strip of rich sounds that only ends when the next track cuts it off.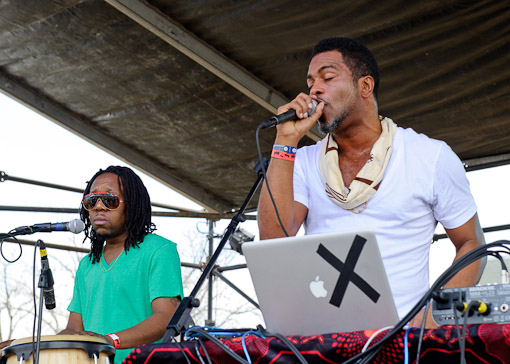 #7. "Swerve… The reeping of all that is worthwhile (Noir not withstanding)" – Shabazz Palaces
If you're not prepared to take on a deeply intellectual hip-hop adventure, then I wouldn't recommend putting on any track from Shabazz Palace's Black Up, especially the album closer. However challenging the record may be, it becomes obvious with repeated listens that Ishmael Butler and Tendai Mararie created a complex masterpiece earlier this year with their mix of off-kilter drums, outlandish synths, and cryptic lyrics. "Swerve…" presents all that the duo has to offer: a skeletal beat gradually becomes more and more dense, Butler (somehow) confidently proclaims "Dynamic electromagnetic style stencils, golden-tempered circles enjoyed only by the members," and mid-way through the track a fervent woman interrupts everything, crooning her way through verses about the aging mind. You can forget all of that though, because three minutes in, a new female emcee starts spitting quick and ostensibly irreverent lines about…well I'm not sure, but everything in this track comes together beautifully to craft the most perfectly disjointed experimental track of the year.
Page 1 of 4 | Next page